Who Am I Going To Watch At Rio 2016?
I wanted to write about 5 people I'm looking to see at Rio Olympics 2016- I'm not going but will be watching it on TV.
1. Jessica Ennis-Hill- she takes part in the heptathlon. Since winning in 2012 she has got married and had a baby boy. So i can't wait to see if she can win gold again.
2. Tom Daley- the GB driver. HE managed to get a bronze medal in London and had a bigger celebration than the person who came 1st and 2nd. Tom also now has a youtube channel which i watch showing him training for Rio.
3. Usain Bolt- the Jamaican World Record 100 meters runner. I want to see if he would beat his record.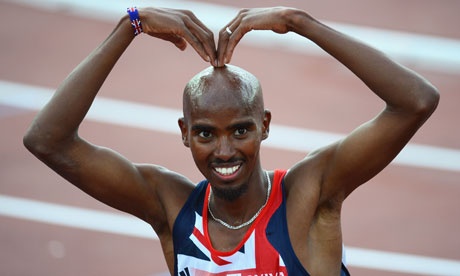 4. Mo Farah - He is a long distance; 5,000 and 10,000m GB runner. I can barely run 1000 metres let alone 10,000. And is famous for his Mobot that he does after winning a race.
5. Laura Trott- she is a cyclist and did really well in London 2012. So I'm excited to see what happens this olympics.
Well as you can see most of these are in the GB team- Bu I'm patriotic so.. :)
Please comment who you would like to see and follow.